Matter in Grey unveiled at the University of Cambridge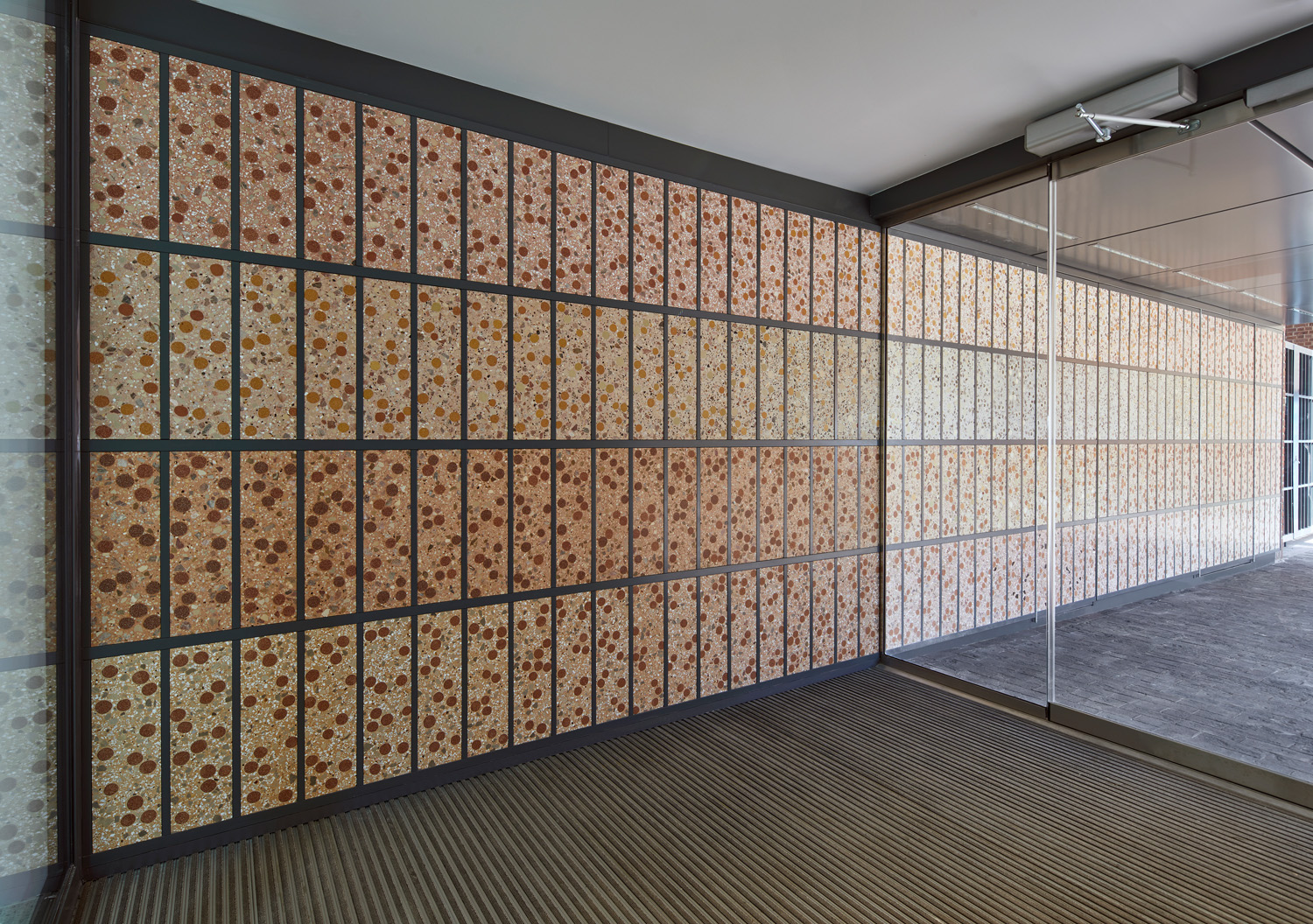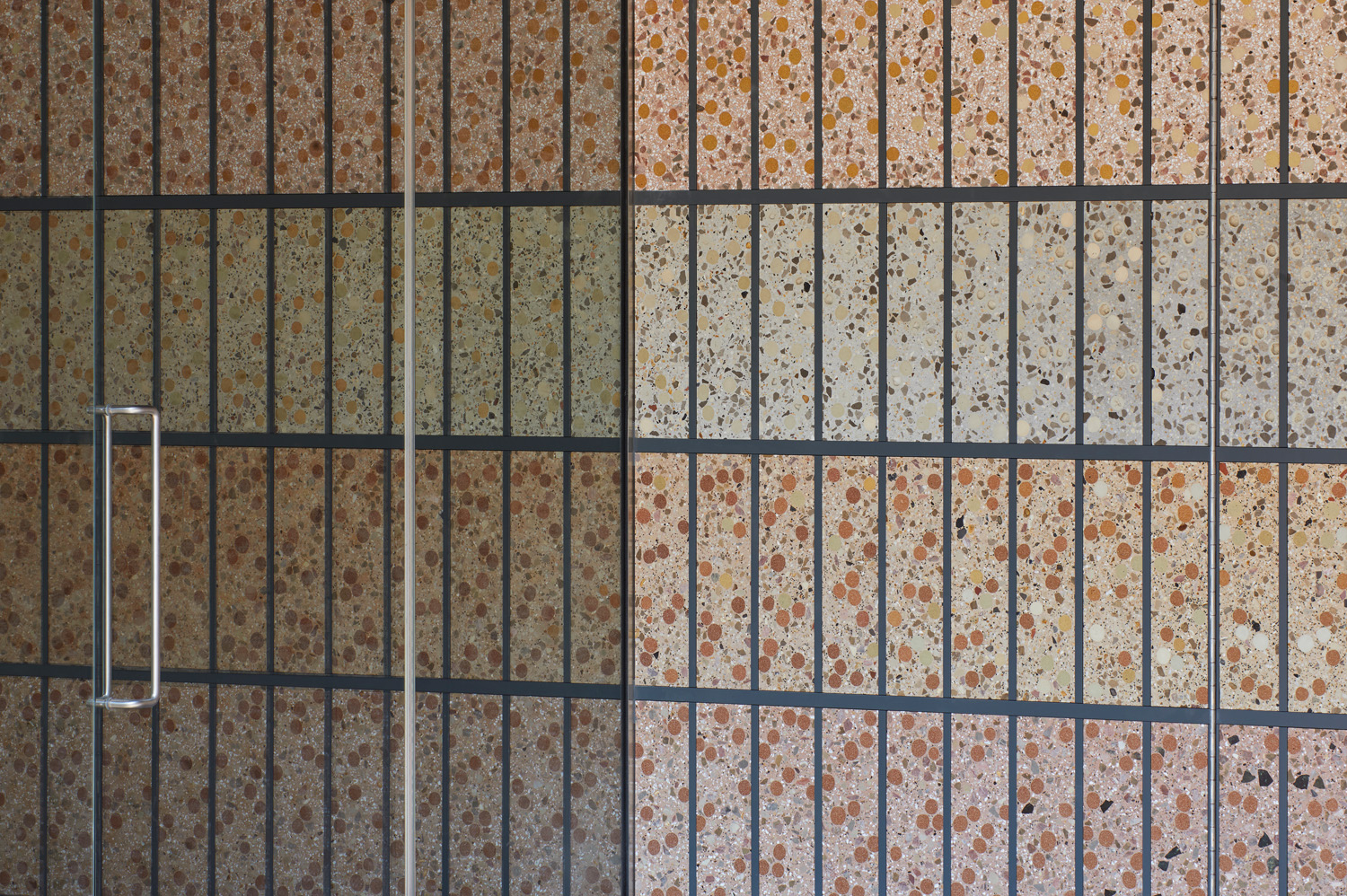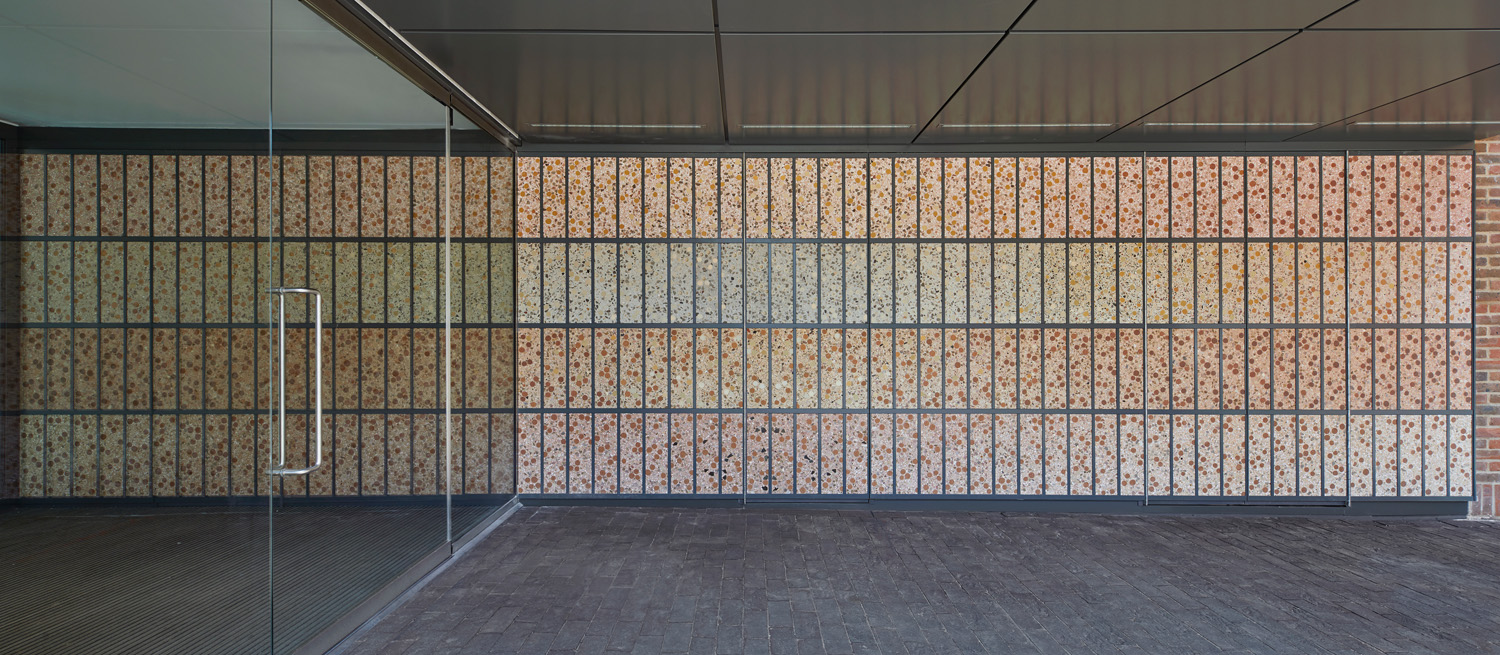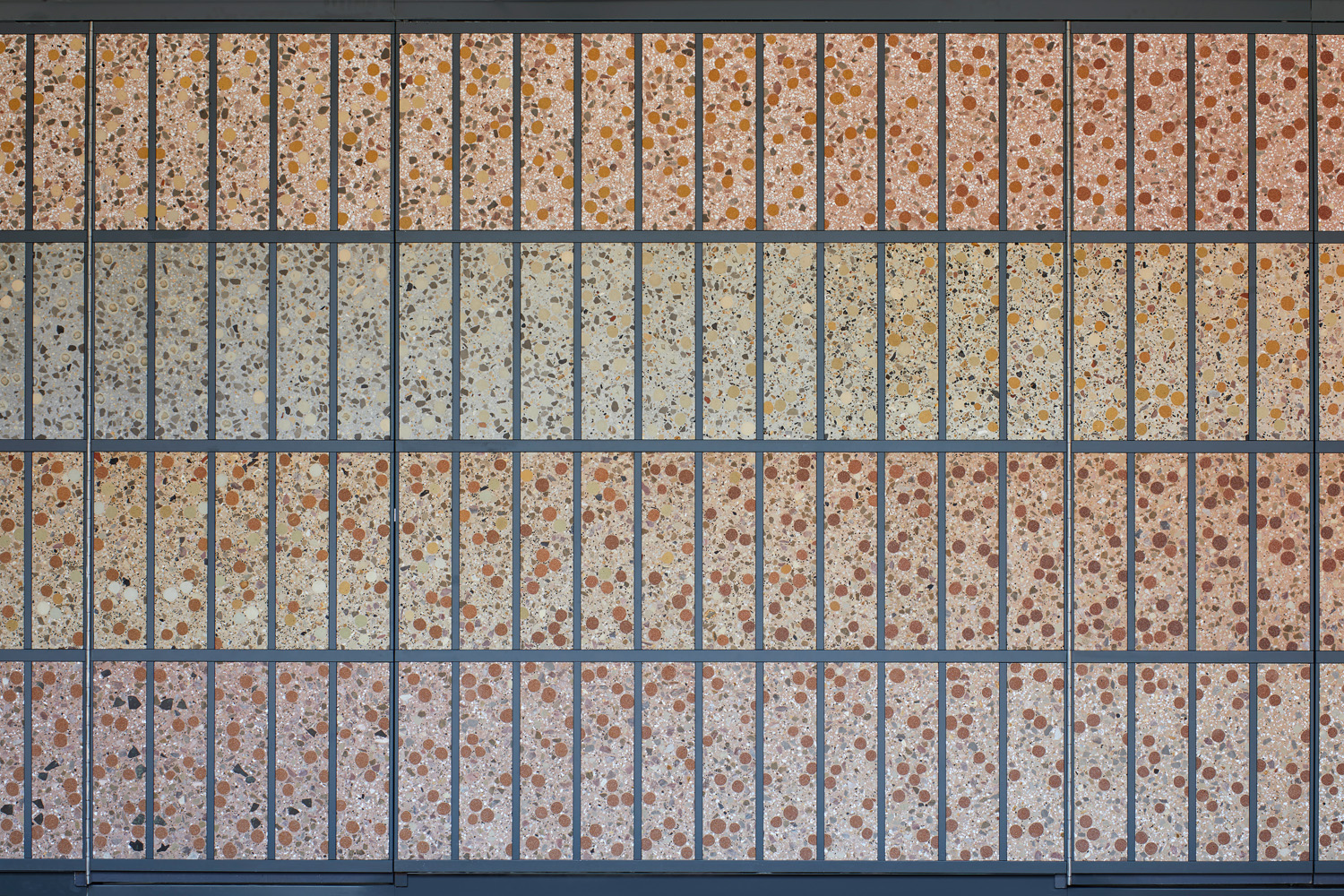 'These beautiful and corporeal concrete panels are architectural on one hand and flesh-like on the other. The overall impression of the artwork is that of an abstracted tissue bank containing all the endeavours past, present and future of the building.' Jacob van der Beugel
I am excited to announce the completion of a major art commission for the University of Cambridge Department of Chemistry. The commission is for the façade of the new Chemistry of Health building which will house researchers working to understand and combat disorders including Alzheimer's and Parkinson's diseases.
The work which adjoins the main entrance is a 10-metre long, 2.5-metre high series of 240 highly detailed, handmade, self-healing concrete aggregate panels that depict the progression of neurodegenerative illness. Developed in consultation with scientists who will work in the building and RH Partnership Architects it creates a dynamic and poignant focus to the façade of the building and relates to its important research role.
Photography courtesy of Paul Riddle Photography.